Accelerating for 2030: The Roundtable for Europe's Energy Future presents recommendations for offshore renewables and energy efficiency to the European Parliament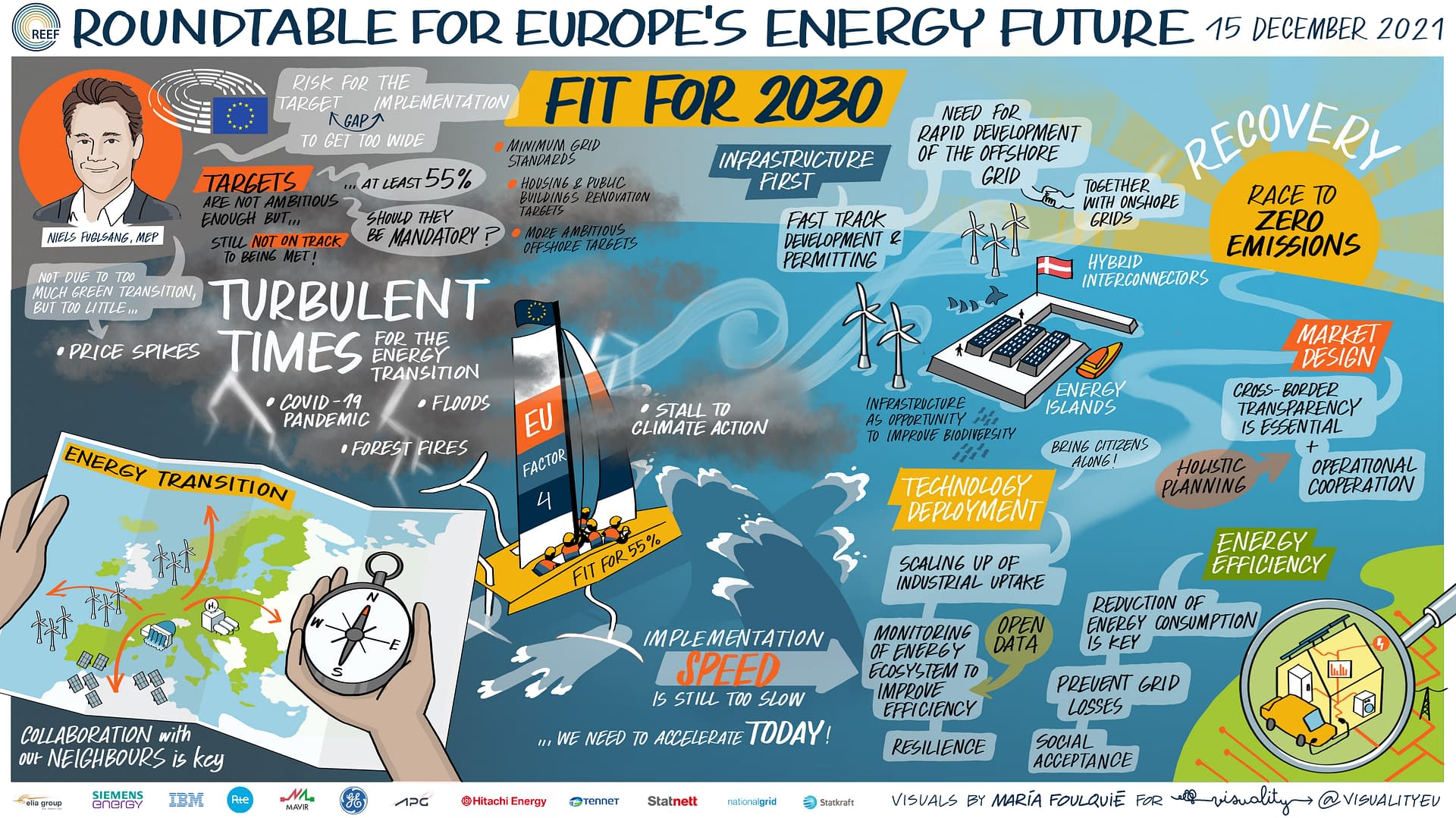 On December 15th REEF's CEOs met with MEP and Energy Efficiency Directive Rapporteur for the European Parliament Niels Fuglsang to discuss the framework for offshore renewables expansion and energy efficiency. The discussions covered offshore hybrid projects, energy islands, digital solutions and electrification for energy efficiency. REEF's CEOs expressed their full support for the high ambitions of the European Parliament for the Race to Zero and delivered our key recommendations for offshore energy and energy efficiency. We need massive installation of renewable energy through offshore wind and energy islands as well as energy efficiency measures to reduce total demand and to protect vulnerable households from high energy prices.
---
See our meeting report here and our recommendations here.
---