Europe's Man on the Moon projects – REEF providing recommendations on building EU leadership in hydrogen, offshore and recovery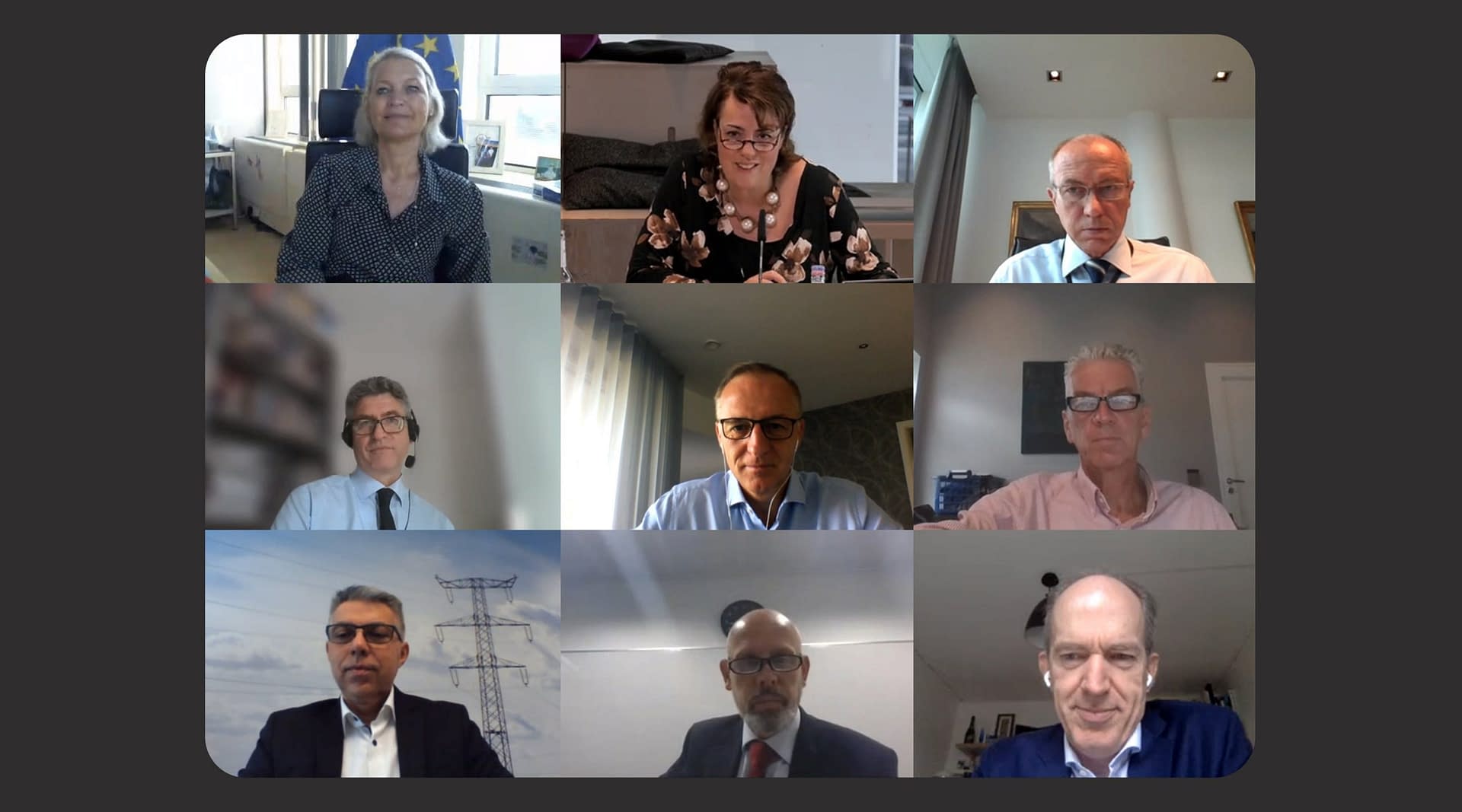 During the high-level meeting of the Roundtable for Europe's Energy Future (REEF) on Tuesday September 15, the Roundtable CEOs met with Director General in DG ENER, Ditte Juul Jørgensen, and State Secretary Andreas Feicht from the German Council Presidency. REEF took the occasion to hand over twelve recommendations for Europe's work on the offshore renewable energy strategy, the hydrogen strategy and the recovery efforts from the Corona pandemic.
REEF noted with pleasure that the Commission is now tying several strands from the European Green Deal, Corona recovery efforts and energy policy together in a way that will lead to the development of a more integrated, digital and flexible green energy market based on greatly expanded renewable energy and empowered consumers. The Roundtable fully supports this development and has offered the Commission its further assistance and counsel in the policy development and to ensure a stable and beneficial regulatory framework. During the meeting, REEF pointed out that markets are needed that allow consumers to buy green products, and that this can create a positive circle where in turn politicians' liberty to pursue green policies are strengthened by the presence of high-quality green goods. Ditte Juul Jørgensen referred to the contribution that REEF handed over to Energy Commissioner Kadri Simson in April, which the Commission greatly appreciated. She said that the Commission was currently focusing on the issue of financing investments, good planning and public support programmes. To this end, the Director-General exchanged views with REEF members. REEF President Manon van Beek stressed that the Round Table is fully committed to the European Green Deal and wants to ensure its full success.
Speaking on behalf of the Germany Council Presidency, State Secretary Feicht stressed the pressure the energy transition puts on TSOs – especially in the field of offshore renewable energy, and expressed his appreciation for the need for a thorough revision of the regulatory framework for connection lines to onshore grids in cases where offshore wind parks have connections to several member stats' grids. REEF presented the 12 recommendations for a speedy post-corona recovery, and the offshore and hydrogen strategies, stressing that Europe needs functioning markets with good market signals that can stimulate actors and markets where consumers seek out green products. In order to achieve this, Europe needs a political framework that mandates climate neutrality by 2050 at the latest.
---
The Roundtable is fully committed to the European Green Deal – Europe's "Man on the Moon" project, as stated by Commission President Ursula Von der Leyen. We have thus formulated 12 recommendations to be addressed in the EU's forthcoming policy strategies, which you can find here.
---