Keeping European energy transition on track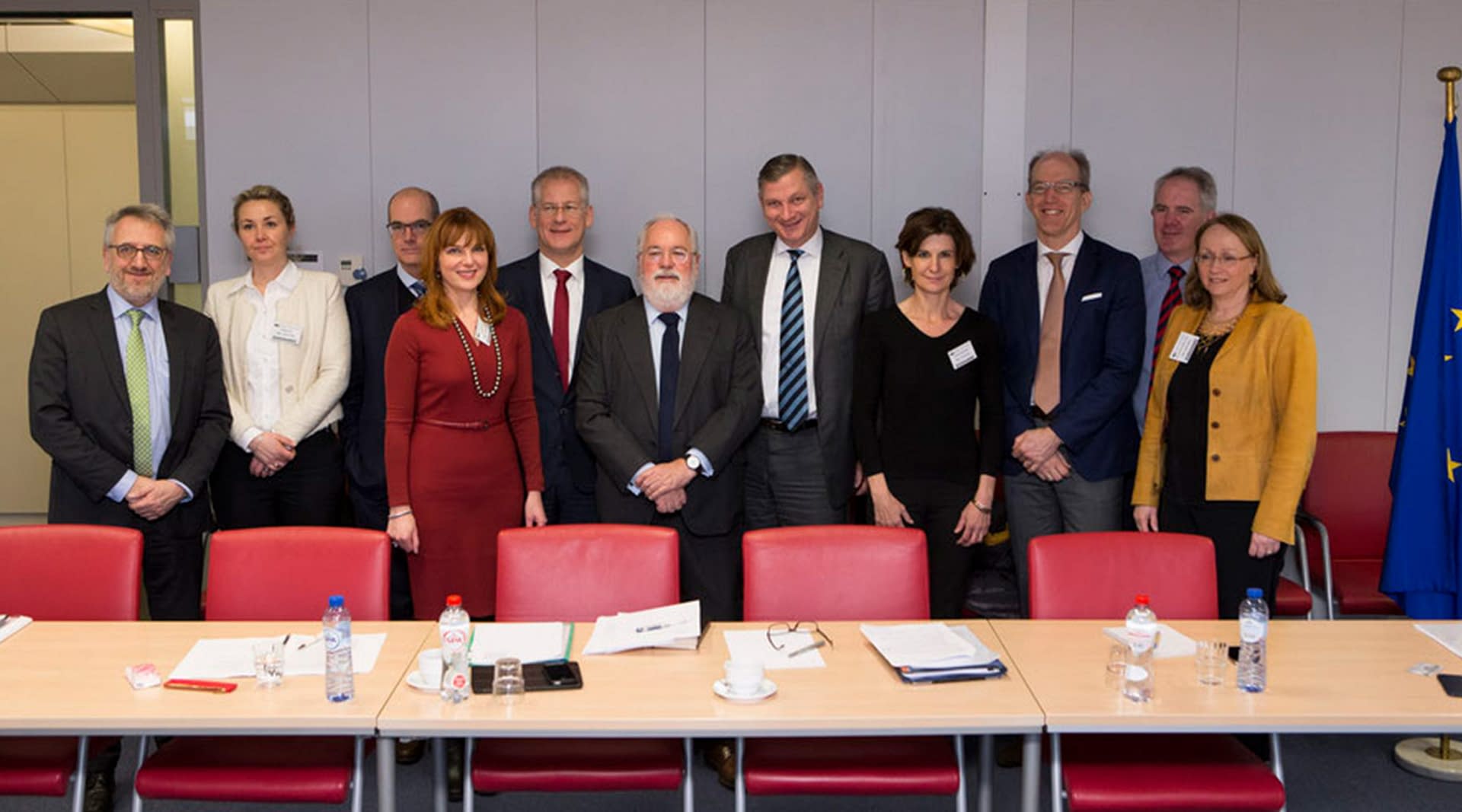 Once completed, the Energy Union will lead to a low-carbon and competitive economy, which can spearhead renewable energy innovation and the fight against global warming. However, the work is by no means finished. New digital technologies will affect the generation, transmission and consumption of electricity and further efforts are needed to strengthen regional cooperation.
In order to help achieving these goals, on 22 and 23 March 2018, the Roundtable for Europe's Energy Future held several high-level meetings across EU institutions in Brussels. In meetings with MEPs Peter Kouroumbaeshev and Eva Maydell, the Roundtable exchanged views on the Clean Energy Package and strengthening the ties between the Digital Single Market and Energy Union. Together with Bulgarian Deputy Energy Minister Zhecho Stankov, the Roundtable CEOs elaborated on the Presidency's priorities and the way forward for key energy dossiers. The implications of Brexit on energy cooperation were the focus during a meeting with Jean‐Paul Decaestecker from the Task Force on the UK. The wider challenges faced by the European Union and the relations between the EU and Norway were addressed during a dinner with the Norwegian Ambassador to the EU. Finally, in a meeting with Commissioner for Energy and Climate Action Miguel Arias Cañete, the CEOs discussed electric mobility, digitisation as well as regionalisation.
---
The Joint Messages, which contain the Roundtable's key recommendations and were handed over during the meetings, can be found here.
---