Meeting Energy Commissioner Simson: The Roundtable for Europe's Energy Future presents recommendations for speeding up the renewables revolution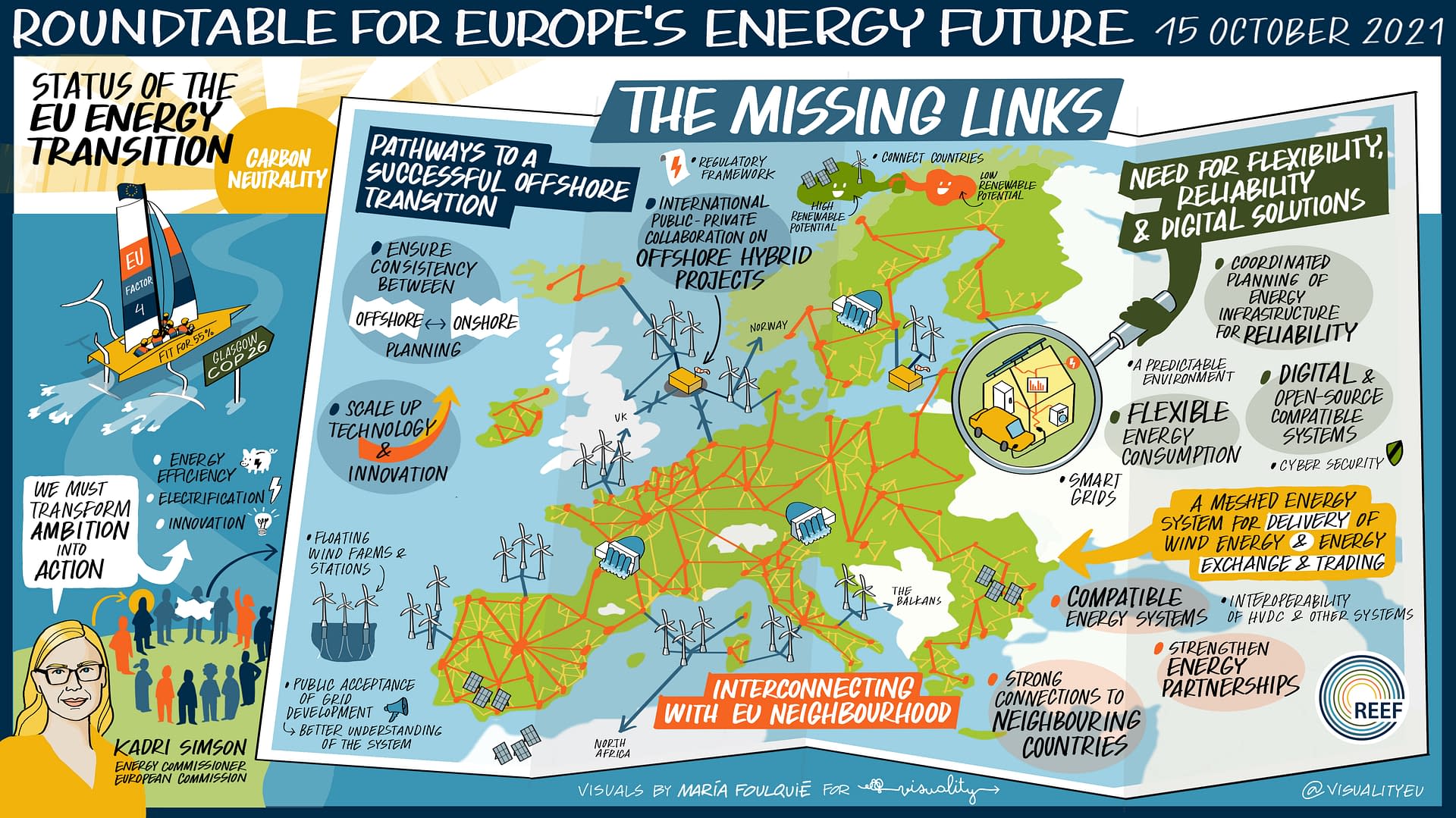 The upcoming COP26 in Glasgow is the real starting point for the Race to zero. Actors across all sectors, countries, and horizons, we will now have to shift to a positive fast-forward "to-do mode," with clear regulatory frameworks, tangible routes to net-zero and attractive business models for renewable energy production.
On 15 October, the CEOs of the Roundtable for Europe's energy future met with Energy Commissioner Kadri Simson. At the meeting, the CEOs discussed how to speed up the European renewables revolution with the Commissioner, focusing on three aspects:
1) We need good business models for offshore wind;
2) We need digital solutions to provide flexibility, reliability, and cyber security in electricity grids: and
3) We need to interconnect with Europe's neighbourhood to ensure enough renewable energy and security of supply.
At the end of the meeting, they gave the Commissioner a two-pager with policy recommendations on how to succeed in each of the three areas. The only long-term solution to both the current price spike in the energy sector and the climate crisis is to scale up renewable energy production to ensure energy independence and large amounts of clean energy or consumers.