Roundtable for Europe's Energy Future: "Recovery through an accelerated Green Deal" action plan sent to the Commission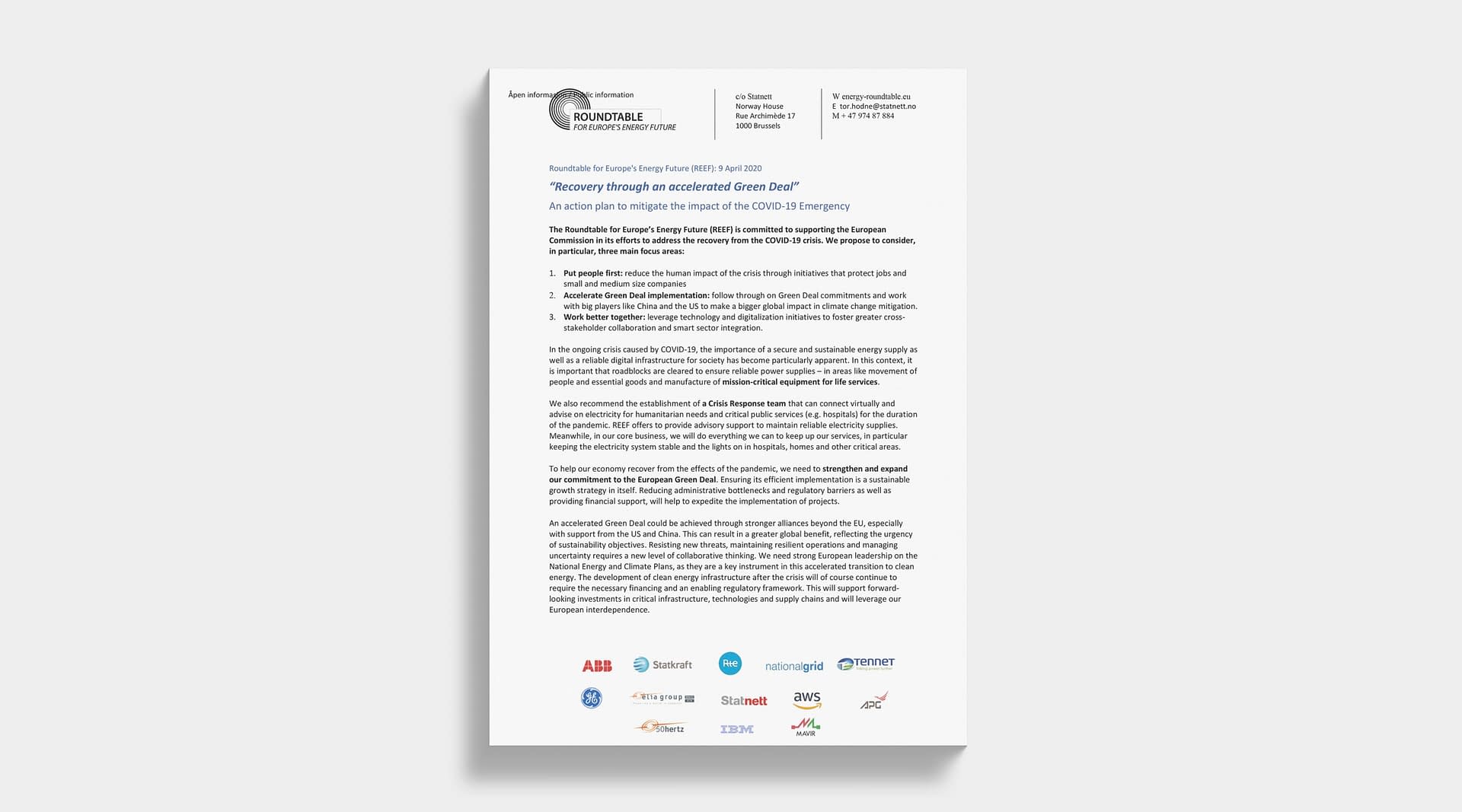 On 9 April, REEF sent an action plan to EU Energy Commissioner Simson with the goal of mitigating the impact of COVID-19 on the European economy. This is in response to the Commissioner's request made during the last video conference with REEF Chairman Claudio Facchin on 3 April. To supporting the European Commission in its efforts to address the recovery from the COVID-19 crisis, the alliance proposed to consider, in particular, three main focus areas:
Put people first: reduce the human impact of the crisis through initiatives that protect jobs and small and medium size companies;
Accelerate Green Deal implementation: follow through on Green Deal commitments and work with big players like China and the US to make a bigger global impact in climate change mitigation;
Work better together: leverage technology and digitalization initiatives to foster greater cross- stakeholder collaboration and smart sector integration.
REEF stressed that through the ongoing crisis caused by COVID-19, the importance of a secure and sustainable energy supply as well as a reliable digital infrastructure for society has become particularly apparent. In this context, it was important that roadblocks are cleared to ensure reliable power supplies – in areas like movement of people and essential goods and manufacture of mission-critical equipment for life services. The alliance also recommended the establishment of a Crisis Response team that can connect virtually and advise on electricity for humanitarian needs and critical public services (e.g. hospitals) for the duration of the pandemic.
---